Saturday morning Aubrey(5) and I snuggled up in my bed. She had found a box of her daddy's coins and mementos from trips we have taken across the globe and she was intrigued. She pulled out each coin one by one and asked, "What's that said Momma?"
"It says Singapore, 50 cents."
I would explain to her where each particular country was and why we had been there.
"Oh Momma! I didn't know you had been ALL over the world!" She exclaimed.
Aubrey reached in and pulled another coin from the box, this time it was a half dollar with President Kennedy's profile embossed on it.
"This is President Kennedy," I said to her.
"Oh, I know! He was my FAVORITE president!"
"He was? Why?"
"Because of his hair," she said matter-of-factly.
I laughed at her answer because, let's face it, he did have great hair.
Aubrey scowled at me handed me another coin. This time it was just a plain old quarter.
"This is George Washington, he was the very first president of the United States. Do you love his hair too?" I snickered.
"QUIT having fun at me Momma!"
"I'm not making fun of you. I'm making a joke! Look at him, he's almost bald and he has a ponytail!"
"You shouldn't laugh at our pwesidents OR their hair. Everybody is different, Momma!"
Ooo, ouch. That stung a little bit.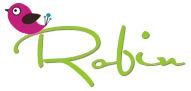 Don't forget to leave your comments here or sign up as a follower for a chance to win FREE STUFF!