This morning Aubrey (5) asked me, "Momma can we go get in your bed and snuggle?"
"Of course we can," I said. We raced into my bedroom and jumped under the covers.
"Hold me like a sthpoon Momma," she said as she turned her back to me.
I snuggled up next to her and she curled up in the fetal position.
"Momma, you want me to waddle up like this so you can imagine I'm a baby?"
"If you want to, but I like you being a big girl so we can talk."
"I WANT to be a baby, so I don't have to do nuffin'!"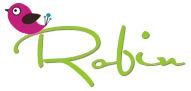 You know you want to register to win FREE STUFF…