Aubrey and Emma have been playing outside today with their best friend Tristan. I've been keeping an eye on them through the kitchen window while I play in the floor with Sadie and watch the Auburn vs Alabama game. I walked outside to check on them and noticed Emma's hair looked a little wet.
"Emma, what's in your hair?"
"I pixed it Momma."
"With what?" I leaned over and sniffed her hair. My nostrils were assaulted with the smell of fried poultry. I wondered briefly if she'd picked up a part-time job at KFC before I realized that the peanut oil we used yesterday to fry our turkey was still outside.
Anybody know how to get peanut oil/turkey grease out of hair?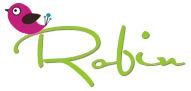 UPDATE!
Thanks to all you mom's of mischievous kids for recommending using Dawn. I actually was able to shampoo it out, and her hair looked so silky and shiny that I'm contemplating grabbin a fistful for myself!