So I got this email from my sister in law yesterday, and I laughed so hard I hurt myself. Let me preface the story by saying that my sweet SIL is pregnant and let my niece, Ella Grace (4), have a friend (Sarah 4) over to spend the night, because her mother had just had a baby. Ella Grace is quite easily one of the most well-behaved children I have EVER been around.
Jeni was in the next room while Ella Grace and Sarah were playing and overheard her child say, "Let's smell each other's heinies!" Jeni ran into the room just in time to see that Sarah had her pants down with her bare butt sticking up in the air! Jeni made the girls pull their pants up and gave them a stern talking to about why they shouldn't be smelling each other's heinies.
A few minutes later Jeni was lying on the couch in the den with a heating pad on her neck, when Sarah walked into the room and said, "Mrs. Jeni, Ella Grace colored on me with markers."
Jeni looked Sarah up and down and not seeing any marker asked, "Um, where?"
"On my legs…"
Ella Grace started screaming, "NO I DIDN'T MAMA! I DIDN'T!!!"
"Sarah, show me where she drew on you," Jeni said.
Sarah pulled her pants and her panties down and Jeni looked in shock, to see that her angel had literally COVERED Sarah's tiny heinie in every color of marker you can imagine!
Jeni told me, "I'm talking about her booty, all up in her crack, her tee -tee in the FRONT…all over her!" Ella Grace didn't just use one marker either. Nope. She used every color in the pack and according to my brother, Ella Grace did SUCH a thorough job they couldn't even see Sarah's skin.
Jeni was livid. "Where did she get an idea to do something like that?! And why did Sarah lay there and let her do it?!"
Ella Grace was in Big Trouble with her Momma and her Daddy and Sarah had a nice long bath. My brother said, "We didn't even think to check Ella Grace's body. We went to put her in the tub later that night and it looked like she was wearing Crayola panties."
A tip of my hat to you Ella Grace. Even Emma, Queen of Sharpie Body Art, has never taken the marker to that level.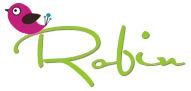 Want to register to win FREE STUFF? It's quick and easy!