I can't believe this is the first time this has happened. But I just got a phone call from Aubrey's teacher telling me that Aubrey gave herself a haircut at school today. Aubrey has a head full of curls and recently it has gotten too thick to be held back by the tiny rubber bands we have. Everyday when she comes home from school, I can tell some sweet teacher has pulled her hair back again, but her hair is still in her face.
This morning I took the time to French braid her hair, in hopes of giving her sweet little hands some much needed, hair swiping relief.
Apparently she'd had all she could take today, and she just took out her safety scissors and lopped off the offending curls. Her fellow students ratted her out to the teacher, and once Aubrey realized she was in trouble, she refused to leave the bathroom.
Her teacher took her aside and asked her, "Aubrey, why did you cut your hair?"
"It wasth in my face and I JUST COULDN'T TAKE IT ANYMORE!"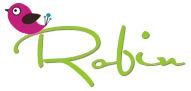 Update: I just picked her up from school and I can't even tell where she cut it. (Yay for me! Boo for you…I know you wanted pictures, you sicko.) Her teacher is laminating the offending curls to put in Aubrey's journal at school. THAT is a good teacher.