It's days like today that make me remember why I love Spring. Aubrey and Emma played outside all day long. Emma didn't even bother to get dressed. She rode her bike and played in the yard in her nightgown until almost dark.
After lunch the girls started to get whiny and asked if they could come inside to watch TV. I was a woman on a mission today, cleaning out closets and organizing my desk, so in order to keep them outside (out of my way) and happy, I took a quilt and books outside for them to rest. The layout of our house is great for me to keep an eye on them while they are in the backyard, so I thought we had a great day.
The girls had some good, clean fun…and I got some good cleaning done.
So IMAGINE my shock and awe when Emma came inside this afternoon with bangs.
I scolded her several times this afternoon for cutting her own hair.
She apologized.
We moved on.
At bedtime tonight, I brought up Emma's haircut again.
Me: Emma, is it nice to cut your own hair?
Emma: No, I'm sowwy Momma. Aubrey just cut it..
Me: WHAT? AUBREY CUT YOUR HAIR?
Aubrey collapsed on her bed in giggles.
Me: Did you cut her hair??
Aubrey: Yeah, I'm sorry Momma. I just cut mine a little bit.
I was mad, but I was trying not to laugh because Aubrey was finding herself a little too hilarious.
Emma: Yeah, Momma. My tummy was telling myself that her should stop, but I di'int know what to do.
I looked at Aubrey exasperated.
Me: Aubrey, you know you aren't supposed to cut ANYONE'S hair. We're going to deal with this tomorrow.
Aubrey: (still laughing) Momma. It's sorta funny…
I ran out of the room before I could reward her bad behavior with a laugh.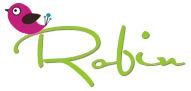 Don't forget about the Blog Giveaway!