Today I had to take Baby Sadie (15m) back to the doctor for the 2nd in a series of 3 rocephin shots. She was beginning to develop pneumonia, after the loverly combination of an upper respiratory infection and swallowing a penny last week.
We've been in the doctor's office almost everyday for a week, and today Emma entertained Sadie while I sprawled out in a chair and read the newspaper. Emma felt so big pacing around the office pushing the stroller, and Sadie felt so special to have her attention…I had to smile.
PS. I know I tweeted the other day that I saw a kid leaving the doctor's office with a pack on candy cigarettes and I would just like to state for the record, that Emma has a Dum-Dum in her mouth and not a little baby cigarette. I'm just sayin'.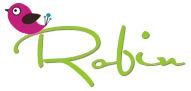 Don't forget I'm GIVING STUFF AWAY!