Do you remember when you were a kid and you first learned how to cuss? I do. I was smitten. I looked for any opportunity to say my new found words without getting smacked.
Aubrey has picked up a few choice words here and there and as far as I know she has always asked me what they mean before using them.
She got into the car today and much like the Recess Panic Incident of 2010, she began talking about 100mph.
A: MOMMA! There are so many bad words that I can't say at school.
Me: There are? You didn't say them did you?
A: No…but like you should never say, STUPID or IDIOT or DEVIL or HELL at school. Should you Momma?
Me: Ah…no.
A: Because they are bad. Even if you whisper them in ears…
Me: Did you SAY that to somebody?
A: Ah…no. But STUPID, IDIOT, DEVIL and HELL they are really, really bad.
Um, yeah. Good talk.
What do your kids say when they get in the car after school that totally bewilders you?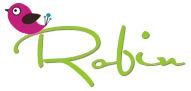 Want to win some FREE STUFF? It's really easy!