Yesterday I picked Aubrey (5) up from school and she started talking before the car door even shut behind her.
A: MOMMA! We had a PANIC at recess today!
Me: You did? What happened?
A: We saw a mommy bee poop out a baby bee!
Me: Huh?
A: WE SAW A MOMMY BEE POOP OUT A BABY BEE!
Me: No you didn't.
A: Ok, I didn't.
Me: Really?
A: No, I was kidding you. We really did. I guess bees just really like to do it in the Spring?
I gulped back some bile, turned up the movie that was playing in the backseat for my 3-year-old and her best friend, and asked, "Do WHAT, Aubrey?"
A: Poop their babies out! Gah!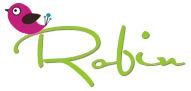 Register as a follower, leave a comment and be entered to win my Blog Giveaway!