YAY! I'm so excited that I get to post what Sadie is saying these days!
Last week I took Sadie with me to a local shoe store to buy a pair of new sandals for Emma. As a young African American man checked me out, Sadie grinned her toothy smile, threw her arms wide open, leaned toward the man and YELLED, "DA-DA!"
He and I fell over laughing.
"No offense," I said. "But you look NUTHIN like her Daddy!"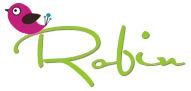 This one goes out to Connie and all the CCU nurses and patients who are reading Robin's Chicks! Y'all ROCK!