Here is a great fall recipe in loving memory of Delores Canerday, who's Apple Cake was always better than anyone else's!
De's Apple Cake:
1. Beat Well:
1 1/4 cup wesson oil
2 cups sugar
3 eggs
2 tsp. vanilla
2. Add and Beat Well:
3 cups self-rising flour
1/2 tsp. baking soda
1 tsp. cinnamon
3. Add and Stir In:
3 cups fresh, finely chopped red delicious apples
1 cup chopped pecans
(When you're stirring, batter will be thick for a few minutes until juice from apples starts releasing. This is normal.)
4. Grease and flour tube pan. Bake at 350 degrees for 1 hour, 15 minutes
5. While cake is nearly finished baking, make your glaze:
1 cup brown sugar
1 stick butter
1/4 cup milk
Boil for 3 minutes. Make holes in hot cake with fork, and drizzle the glaze over while
cooling.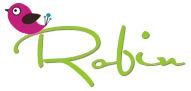 Thank you Mary Beth for sending me the recipe! I have no idea what happened to my copy!