I don't want y'all to think Emma's calmed down any. I've just been so busy getting settled in our new home and getting everyone settled into new schools and routines, that I've been too tired to document all of her antics.
Last night as I was really cooking for the first time in awhile, (Chicken Parm and homemade marinara with angel hair) Sadie was crying and Aubrey was in time out. I had just put the chicken in the pan to brown when Emma reached up and dumped an entire box of angel hair pasta into the floor.
I sent her to time out, and was trying to salvage the noodles before Sadie could sit on them, when Zeb came in the door followed by an elderly woman from a local church. She was sweet as pie and totally oblivious to the madness in my house. Literally, all three of my kids were SCREAMING and crying, my floor was covered with angel hair and this sweet, SWEET woman was telling me the service times for every activity at her church. And all I could think was, "My chicken's going to burn."
Today while Emma was supposed to be in my bed napping, she destroyed a brand new tube of Burt's Bees, which I'm sure I'll locate at the most inconvenient time possible. (No doubt I'll stick my foot into a shoe and find it as I'm running out the door one day.)
So I climbed into the bed with Emma, to watch her while she fell asleep. Curly blond her and impossibly long eyelashes, and I couldn't be upset with her. She was lying on her side looking out the window and said, "Momma, wook. Da fees ah waving at me. I will wave back at dem." She raised her skinny little arm and waved at the limbs.
I looked out the window and saw the bare branches waving in the wind. "Mm-hm. They are."
"Momma," she said matter-of-factly as she snuggled close to me, "da fees hab hands just wike me."
She closed her eyes and leaned her head against my arm. I swore to myself I would remember this moment when I inevitably find the mashed up contents of what was formerly my chapstick.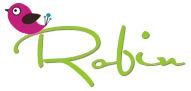 PS. Of course we ate the noodles. Did you really have to ask?