This morning we were all back to our normal selves for the first time, in what seems like a very long time. Zeb and I successfully got everyone ready for school, lunches packed and dressed. Today was my day to take Aubrey to school and Zeb was going to take Emma. This is a bit challenging because in case you didn't know, Emma would go everywhere with me if she could…to the bathroom, to take a shower (she will stand outside of the tub but inside the shower curtain if I won't let her get in and say "I just watch you Momma.") to the grocery store. It really doesn't matter, if I am going, Emma wants to go too.
Zeb: Emma, can I take you to school today? I haven't taken you in a really long time!
Emma: No, it's Momma's turn.
Zeb: Please! I really miss you and you can ride in my truck.
Emma: I can wide you truck? (her t's are more f's-but I"m not going there) OK, Daddy! You can take me!
Five minutes later I walked out to my car to get Sadie and Aubrey loaded up and saw Emma and Zeb having a WWE Smackdown. Emma had her feet and hands braced on the outside of the truck and her back was all bowed up. Zeb had her body and was trying desperately to get her hands and feet loose to get her in the truck.
Me: What the???
Emma: DADDY SAID I COULD DRIBE HIS TRUCK (again with the f sound) AND NOW HIM WON'T LET ME!
Zeb: Emma, I SAID you could "RIDE IN MY TRUCK!" Not DRIVE it! What are you thinking?? You can't even see over the steering wheel!
Emma: I don't WANT you Daddy! I want my Mommy!
I took Emma to school, but rest assured I was driving and she was in the backseat.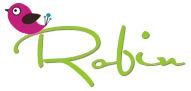 Don't forget I'm GIVING STUFF AWAY!