You know I don't play when it comes to food. I only share my most favorite recipes, so you can rest assured if I post it, it is delicious and some time in the past I may or may not have eaten my weight in it.
Sister Wife (aka Mommy Sissy, aka my BFF aka Lizzie) had this fabulous snack at her house last week and I didn't even want to eat dinner. It was that good.
You need a block of cream cheese, a jar of Mezzetta's Express Deli-Style Zesty Bell Pepper Relish, and about 50 boxes of Triscuit Thins.
You put the block of cream cheese on a plate, dump the relish on top (a few spoonfuls, one jar should last you a while) and try to pace yourself.
I have NEVER been a fan of the traditional cream cheese and pepper jelly that is so popular in the South. But this…This. Is. To. Die. For.
I may (or may not) have eaten this for dinner several times in the past week.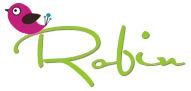 Don't forget about the Blog Giveaway!