This week's Super Mom is Barbie Bassett, those of you in Mississippi might recognize her as the chief meteorologist for WLBT out of Jackson. I met Barbie when her book tour for "Forecasts and Faith" brought her to Greenwood's Turnrow Books.
I knew within moments of meeting her that I had found a kindred spirit. Her enthusiasm for life, her faith and her family was contagious and I was excited to read her book. I spent a very late night wringing my hands as I read about Barbie reporting live, nine months pregnant, while Katrina pummeled the Mississippi and Louisiana coasts. Not only was she about to go into labor, but her husband is a paramedic and a first responder. While others were evacuating, Barbie's husband was heading directly into the storm. Every time she saw live footage in the newsroom, she was looking for him, hoping and praying he was still alive.
What prompted you to write your story?
I began blogging in 2006 and was sharing my spiritual journey, the ups and downs of being in the public eye, and giving behind-the-scenes forecasting for severe weather events. Readers began commenting on my blog entries and some suggested I write a book. Many said they were growing spiritually just by reading my blog and using it as their devotional. Then while keeping a busy speaking schedule across the southeast, audience members would tell me I should write a book. I finally listened to the Lord and did it!



Many of the mothers who read my blog are struggling to find that delicate balance between work life and family life. As a mother, chief meteorologist, TV personality, writer and speaker, how do you balance your time? Do you have a "system" that works for you or do you struggle to fit it all in?
Every day is a new challenge. I try to organize my day as best as I can and stay on track. Now that I'm homeschooling,(*jaw drops to the floor*) it is more important than ever to plan my day! But everything doesn't always happen the way we want it, does it? I keep some structure to the day and when things happen to derail my plans, I adjust. More importantly, I keep Christ as the center of my life. When He is the center, everything else that happens is peripheral, works in tandem and flows better. I can easily tell when I am trying to be in control and when I put Him in control of the day.

If you could be sure your children learned one thing from you what would it be?
I want my children to follow the anointing God has put on their life. God has called each of us to do something specifically for Him; He has given us a mission. When we operate in the middle of that anointing, we have immeasurable peace.



What is your favorite book? or favorite authors?
My favorite book is "Same Kind Of Different As Me", by Ron Hall and Denver Moore. Some of my favorite authors are Joyce Meyer, Bruce Wilkinson, Max Lucado and Mark Hankins.



Can you share one of your most hilarious motherhood moments?
My children recently discovered some of my feminine products, one of which is panty liners. My daughter Grace (6 years old) and son Will (4 years old) asked me what they were used for. "These are big girl Band-Aids," I told them. Frankly, I didn't think it was important to go into detail what they are called or their appropriate use. A few days later, I noticed my 2-year-old Lilly Faith, had gotten quiet in the house. I heard Will screaming for me to come quickly. "Lilly Faith has gotten into your big girl Band-Aids!" Sure enough, the whole box had been opened and Lilly Faith had been caught in the act!




How does being a television personality in a very legitimate and professional way affect your faith? Do you feel you have to censor your faith or feel that you are more closely scrutinized?
If anything, my faith has grown through my career. I am constantly scrutinized for what I wear, my hair, my weight, my past pregnancies and anything else superficial. But Satan will use principalities to try to control personalities. When I get criticized for what I look like, I try to see who is offering the criticism which is always the devil! He will do anything to steal our joy and our peace. I refuse to censor my faith. If I do, I'm not being a true disciple of Christ because I am too busy trying to "be conformed to this world" (Romans 12:2). I receive more encouragement from Christians who appreciate my public stance in living my faith than I do criticism for doing so. If someone is going to talk negatively about my faith in God, I make sure that what they say about me isn't true!
Bonus Question:

If you were not a meteorologist and money was no object, what would you want to do for a living?
I enjoy gardening and growing flowers, so I've always thought I would enjoy being a florist. However, I do not have an artistic bone in my body, so I never pursued that passion. So, I'll stick to what I know and keep growing my own tulips, roses and day lilies.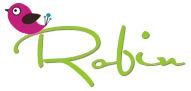 Links:
www.barbiebassett.com (for scheduling information & for more on the book tour)
www.barbiebassett.blogspot.com (Barbie's Forecasts & Faith blog)